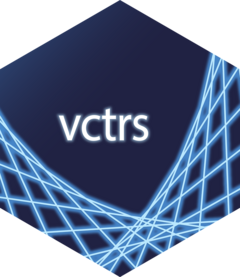 FAQ - How to implement ptype2 and cast methods? (Data frames)
Source:
R/faq-developer.R
howto-faq-coercion-data-frame.Rd
This guide provides a practical recipe for implementing vec_ptype2() and vec_cast() methods for coercions of data frame subclasses. Related topics:
Coercion of data frames occurs when different data frame classes are combined in some way. The two main methods of combination are currently row-binding with vec_rbind() and col-binding with vec_cbind() (which are in turn used by a number of dplyr and tidyr functions). These functions take multiple data frame inputs and automatically coerce them to their common type.
vctrs is generally strict about the kind of automatic coercions that are performed when combining inputs. In the case of data frames we have decided to be a bit less strict for convenience. Instead of throwing an incompatible type error, we fall back to a base data frame or a tibble if we don't know how to combine two data frame subclasses. It is still a good idea to specify the proper coercion behaviour for your data frame subclasses as soon as possible.
We will see two examples in this guide. The first example is about a data frame subclass that has no particular attributes to manage. In the second example, we implement coercion methods for a tibble subclass that includes potentially incompatible attributes.