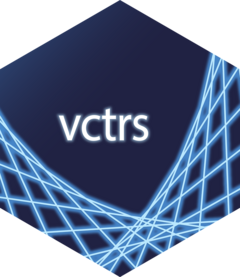 Useful sequences
Source:
R/size.R
vec_seq_along.Rd
vec_seq_along() is equivalent to seq_along() but uses size, not length. vec_init_along() creates a vector of missing values with size matching an existing object.
Value
vec_seq_along() an integer vector with the same size as x.

vec_init_along() a vector with the same type as x and the same size as y.
Examples
vec_seq_along

(

mtcars

)




#>

  [1]  1  2  3  4  5  6  7  8  9 10 11 12 13 14 15 16 17 18 19 20 21 22 23


#>

 [24] 24 25 26 27 28 29 30 31 32


vec_init_along

(

head

(

mtcars

)

)




#>

      mpg cyl disp hp drat wt qsec vs am gear carb


#>

 ...1  NA  NA   NA NA   NA NA   NA NA NA   NA   NA


#>

 ...2  NA  NA   NA NA   NA NA   NA NA NA   NA   NA


#>

 ...3  NA  NA   NA NA   NA NA   NA NA NA   NA   NA


#>

 ...4  NA  NA   NA NA   NA NA   NA NA NA   NA   NA


#>

 ...5  NA  NA   NA NA   NA NA   NA NA NA   NA   NA


#>

 ...6  NA  NA   NA NA   NA NA   NA NA NA   NA   NA