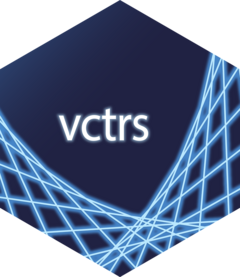 Runs
Source:
R/runs.R
runs.Rd
vec_identify_runs() returns a vector of identifiers for the elements of x that indicate which run of repeated values they fall in. The number of runs is also returned as an attribute, n.

vec_run_sizes() returns an integer vector corresponding to the size of each run. This is identical to the times column from vec_unrep(), but is faster if you don't need the run keys.

vec_unrep() is a generalized base::rle(). It is documented alongside the "repeat" functions of vec_rep() and vec_rep_each(); look there for more information.
Value
For vec_identify_runs(), an integer vector with the same size as x. A scalar integer attribute, n, is attached.

For vec_run_sizes(), an integer vector with size equal to the number of runs in x.
Details
Unlike base::rle(), adjacent missing values are considered identical when constructing runs. For example, vec_identify_runs(c(NA, NA)) will return c(1, 1), not c(1, 2).
Examples
x

 

<-

 c

(

"a"

, 

"z"

, 

"z"

, 

"c"

, 

"a"

, 

"a"

)







vec_identify_runs

(

x

)




#>

 [1] 1 2 2 3 4 4


#>

 attr(,"n")


#>

 [1] 4


vec_run_sizes

(

x

)




#>

 [1] 1 2 1 2
vec_unrep

(

x

)




#>

   key times


#>

 1   a     1


#>

 2   z     2


#>

 3   c     1


#>

 4   a     2





y

 

<-

 c

(

1

, 

1

, 

1

, 

2

, 

2

, 

3

)







# With multiple columns, the runs are constructed rowwise




df

 

<-

 data_frame

(


  x 

=

 

x

,
  y 

=

 

y




)







vec_identify_runs

(

df

)




#>

 [1] 1 2 2 3 4 5


#>

 attr(,"n")


#>

 [1] 5


vec_run_sizes

(

df

)




#>

 [1] 1 2 1 1 1
vec_unrep

(

df

)




#>

   key.x key.y times


#>

 1     a     1     1


#>

 2     z     1     2


#>

 3     c     2     1


#>

 4     a     2     1


#>

 5     a     3     1